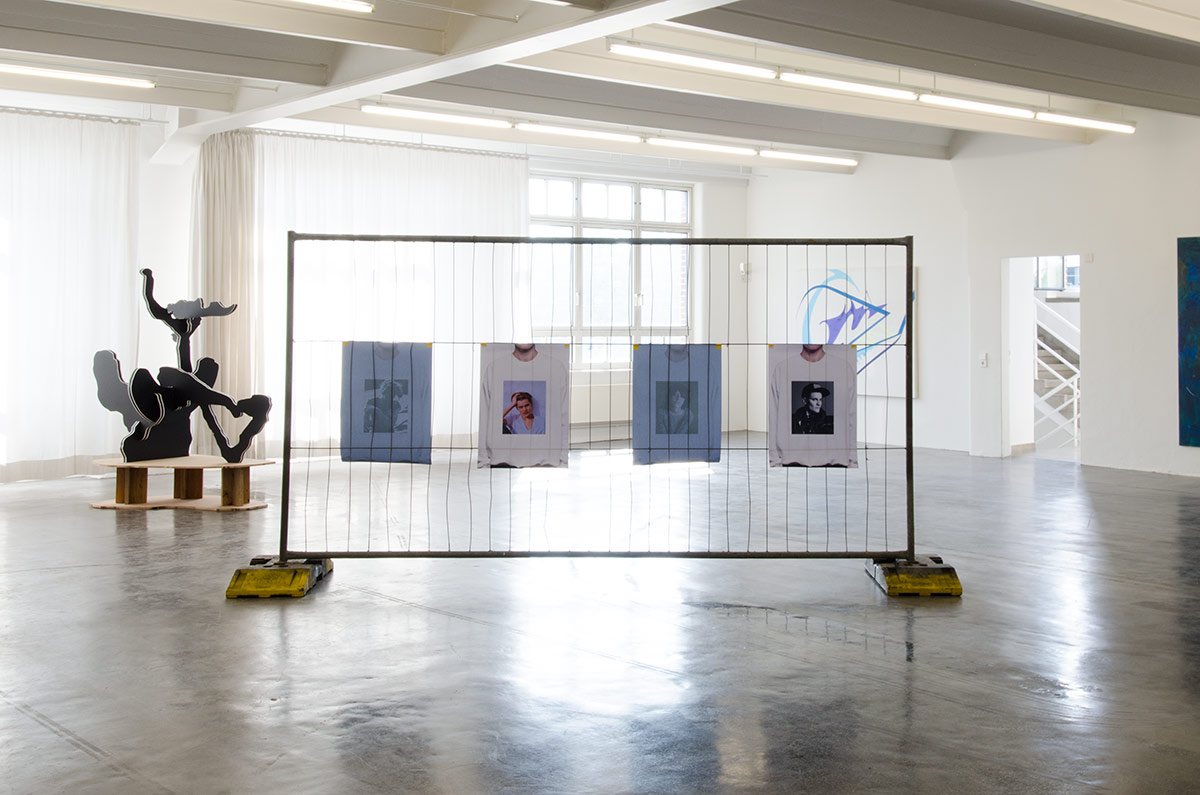 List of works in order of appearance:
Installation View, TOP15 Meisterschülerausstellung, 2015
a girl's life (Leo), 2015, digital print, 50 x 70 cm
EN
The installation a girl's life (2015) includes a construction fence and four posters showing individuals ranging between common gender stereotypes. a girl's life explores how role models and idols affect the development of a young person. a girl's life is inspired by American high school films of the 1990s and their recurring motif of fencing sports fields where teenagers stand and wait for their future to come.
DE
Die Installation a girl's life (2015) besteht aus einem Bauzaun und vier Postern, auf welchen Personen abgebildet sind, die sich zwischen gängigen Genderstereotypen bewegen. a girl's life kreist um die Frage, wie sich Vorbilder und Idole auf die Entwicklung eines jungen Menschen auswirken. a girl's life ist inspiriert von amerikanischen Highschoolfilmen der 90er Jahre und ihrem immer wiederkehrenden Motiv der Umzäunung von Sportplätzen, an denen Teenager stehen und auf ihre Zukunft warten.