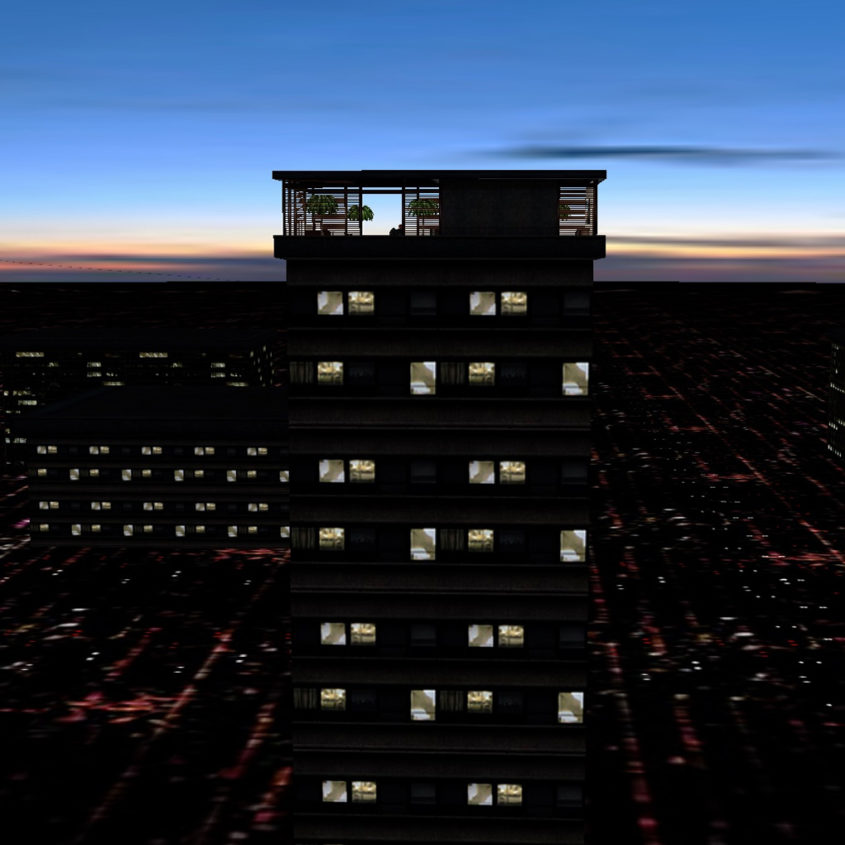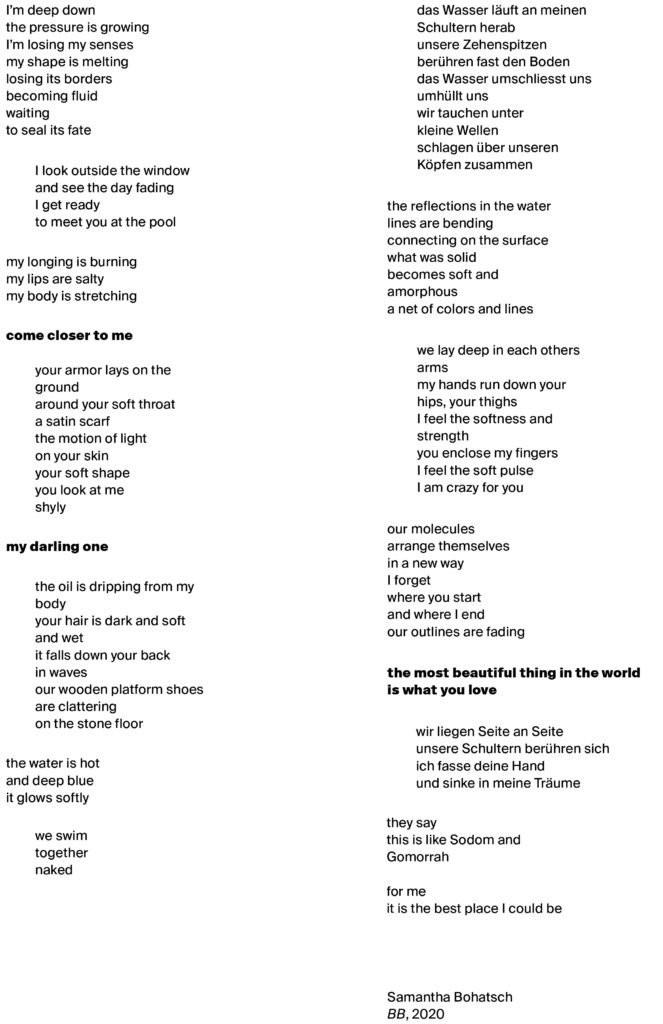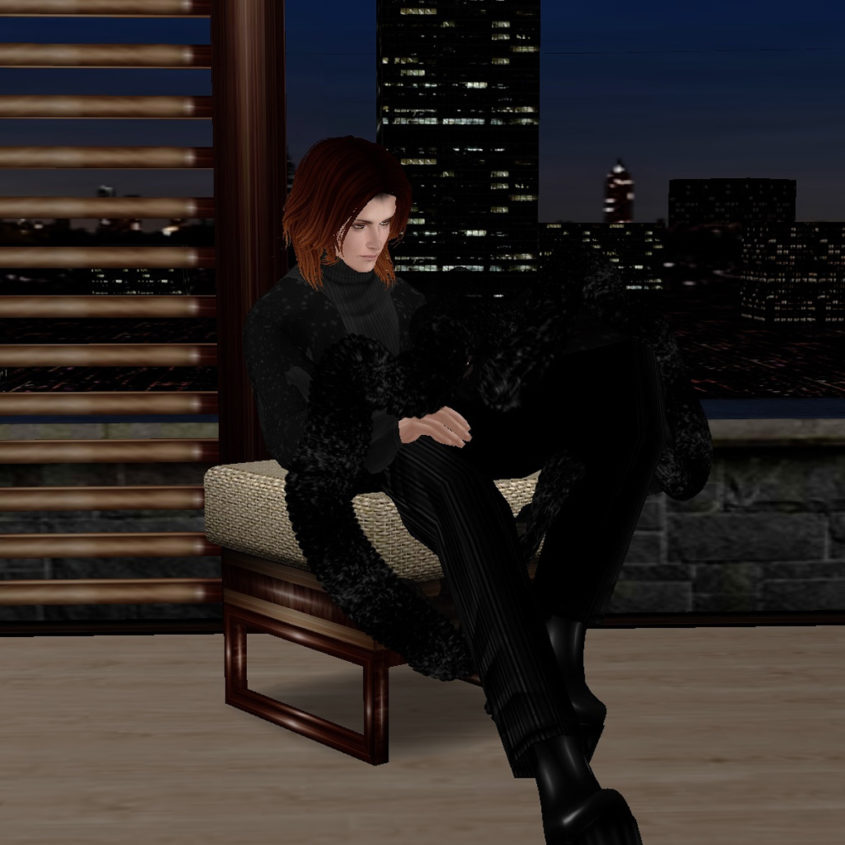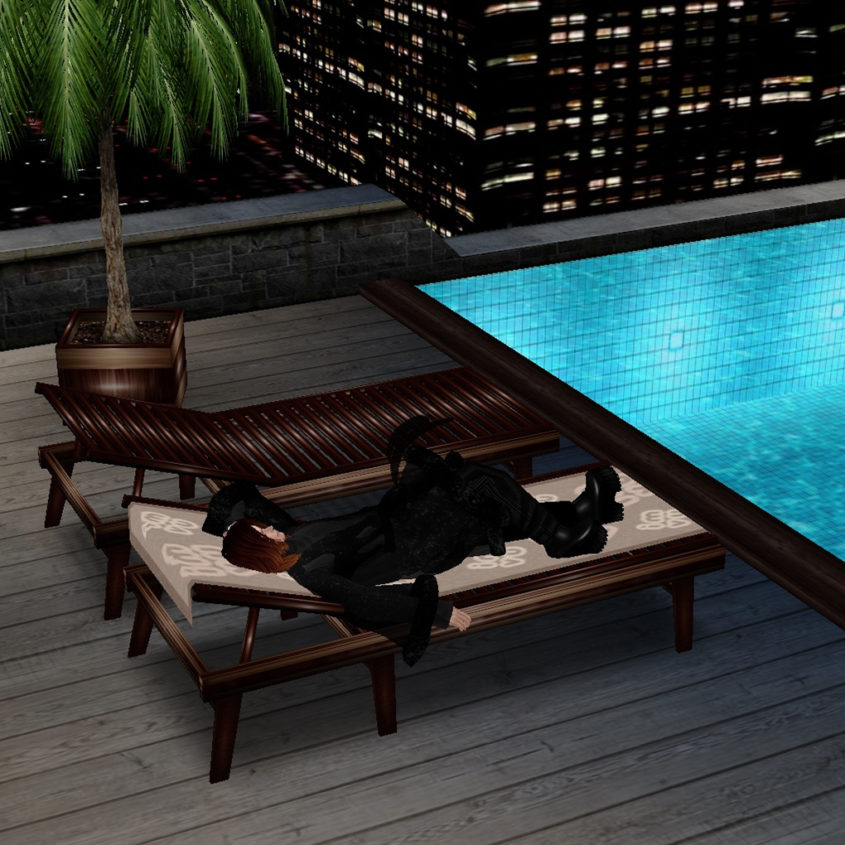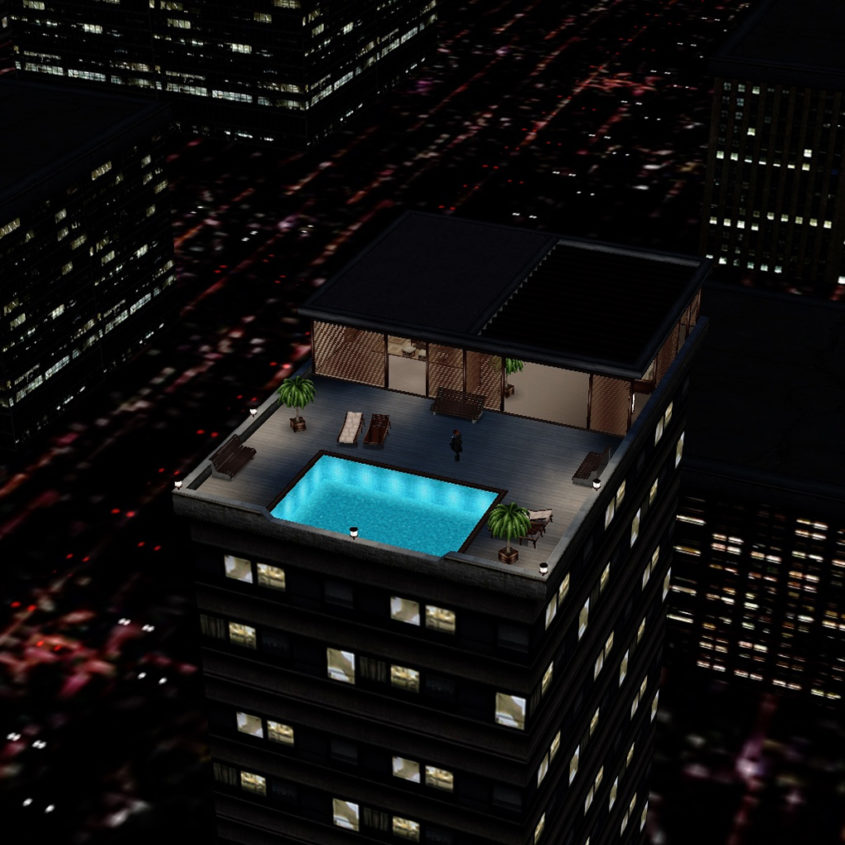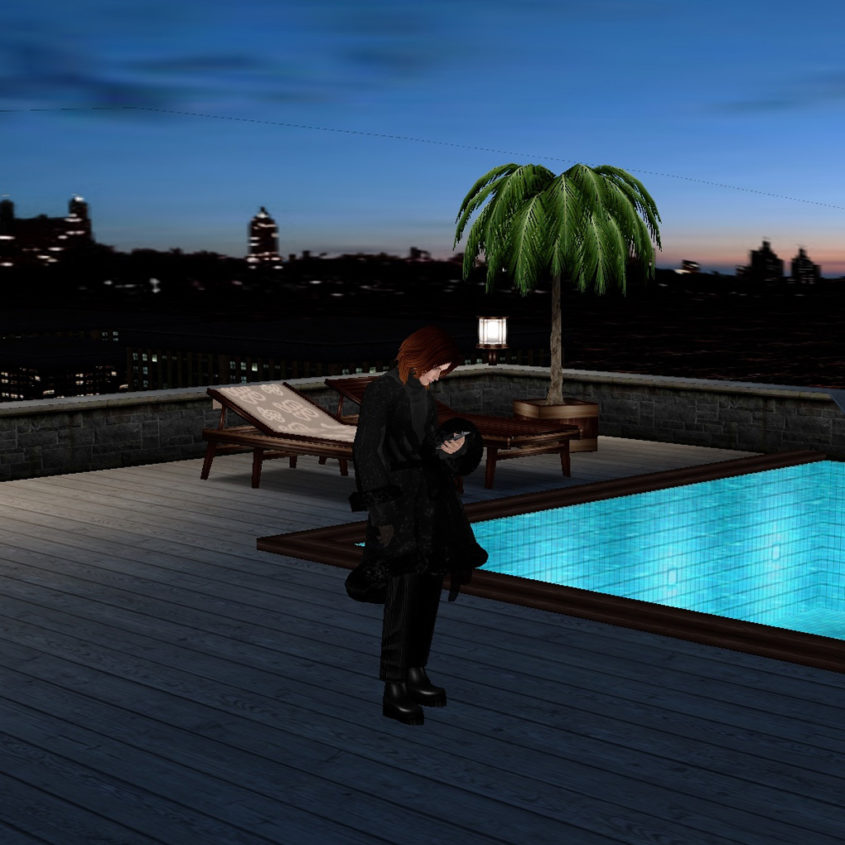 BB (in isolation), 2020, online performance, video (3:36 min), digital rendering, performance text
DE
Ein Avatar steht in einem Penthouse mit Pool, umgeben von einer Großstadt bei Sonnenuntergang. Er hält ein Mobiltelefon in der Hand und erzählt von einer Begegnung, die er nicht vergessen kann. Die Videoarbeit "BB (in isolation)" (2020) basiert auf dem Soundpiece "BB" (2020), das ich Anfang des Jahres für die Ausstellung "Körper. Blicke. Macht." in der Kunsthalle Baden-Baden entwickelt hatte. Durch COVID war die Ausstellung einen Großteil der Laufzeit geschlossen, woraufhin PASSE-AVANT und die Kunsthalle Baden-Baden mich einluden, die Arbeit für eine Onlinepräsentation weiterzuentwickeln. Premiere feierte "BB (in isolation)" im April 2020 auf IGTV.
EN
An avatar stands in a penthouse with a pool, surrounded by a big city at sunset. They hold a mobile phone in one hand and tell of an encounter that they cannot forget. The video work "BB (in isolation)" (2020) is based on the soundpiece "BB" (2020) that I created for the exhibition "Body. Looks. Power. " at Kunsthalle Baden-Baden. Due to COVID, the exhibition was closed for a large part of the duration, whereupon PASSE-AVANT and the Kunsthalle Baden-Baden invited me to further develop the work for an online presentation. "BB (in isolation)" premiered in April 2020 on IGTV.