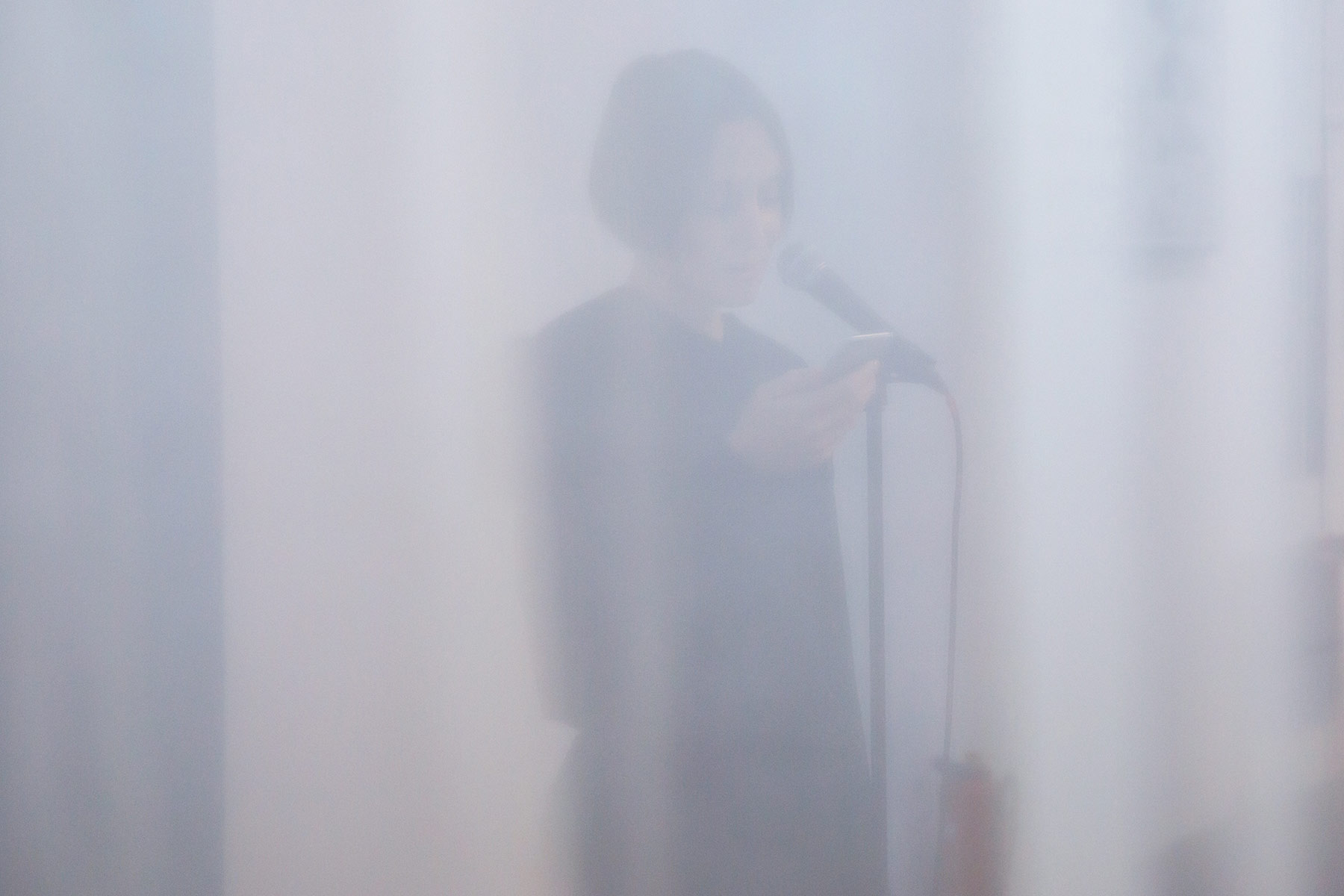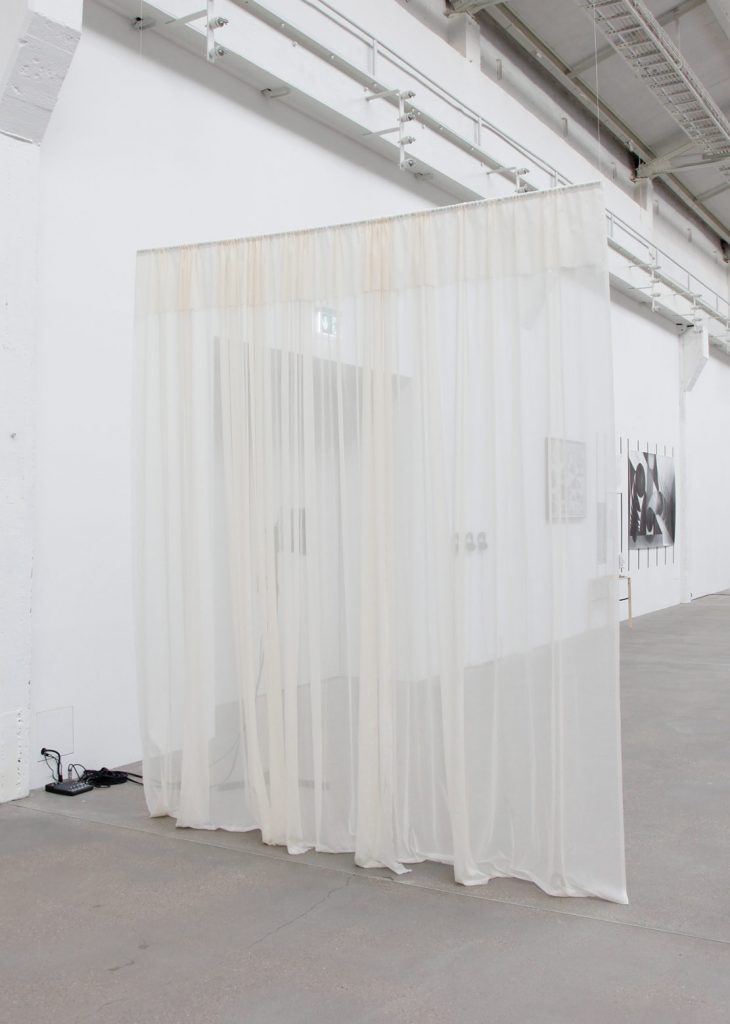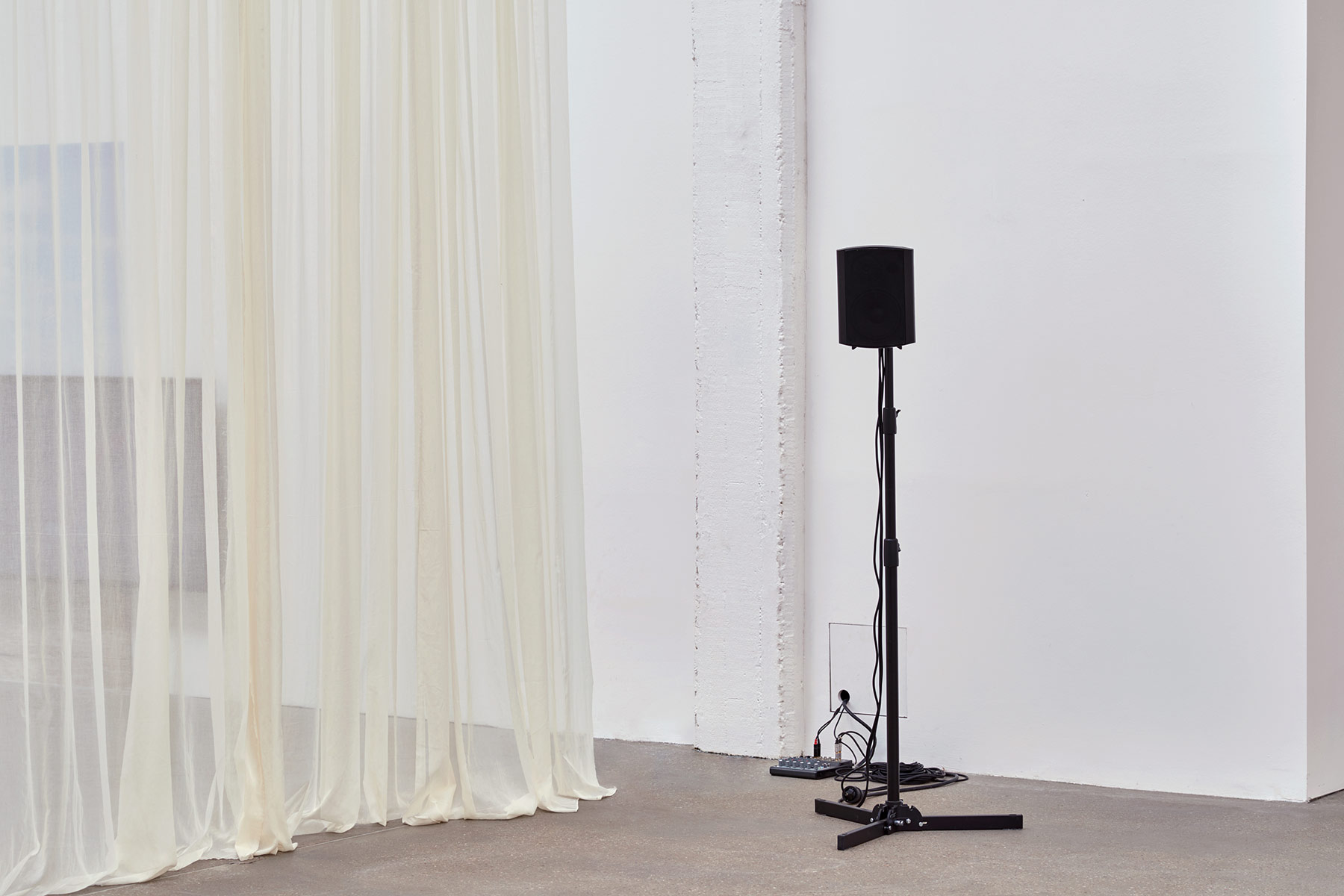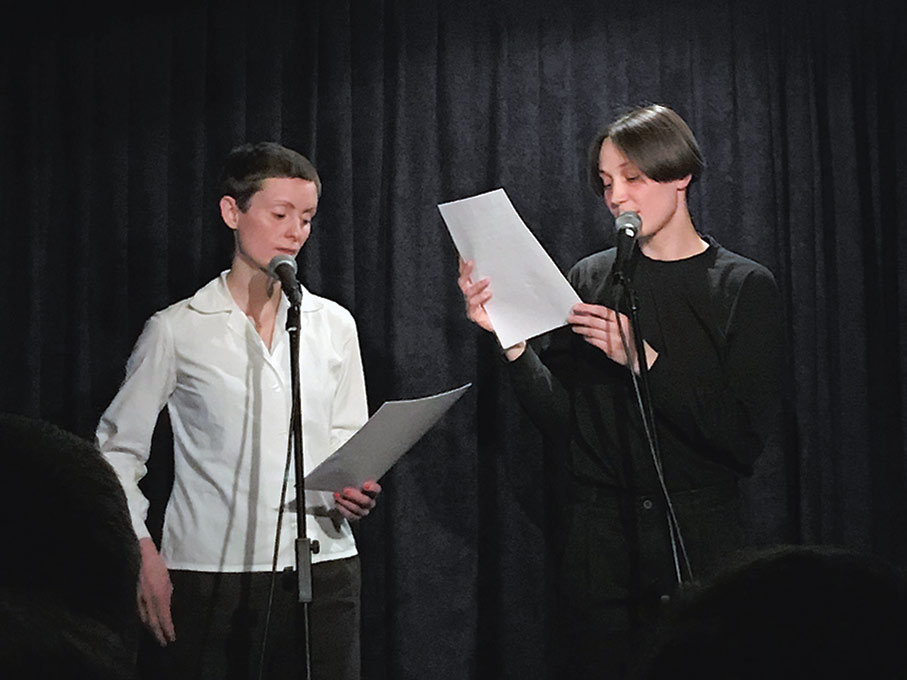 List of works in order of appearance:
audio, 5:12 min
performance documentation, Archipelago, 2018, Reinbeckhallen, Berlin
installation views, Archipelago, 2018, Reinbeckhallen, Berlin
performance documentation with Veronika Bachfischer/ Schaubühne Berlin, SHE SAID, KW Institute for Contemporary Art, Berlin
EN
In SHE SAID (2018) by Samantha Bohatsch, a nameless protagonist experiences how her personal insights collide with social norms. SHE SAID is inspired by Hildegard von Bingen, a German nun and mystic from the 12th century, who concealed until the age of 40 the fact that she received visions.
DE
In SHE SAID (2018) von Samantha Bohatsch erlebt eine namenlose Protagonistin, wie ihre persönlichen Erkenntnisse mit gesellschaftlichen Normen kollidieren. SHE SAID ist inspiriert von Hildegard von Bingen, einer deutschen Nonne und Mystikerin aus dem 12. Jahrhundert. Bis zu ihrem 40. Lebensjahr verschwieg diese ihre Gabe, Visionen zu empfangen, da sie befürchtete, deshalb aus der Gesellschaft ausgeschlossen zu werden.